Alive With The Past
For nearly 1,000 years, the beach and land at Paniau have been
home to ancient Polynesians and early Hawaiian villagers.
This storied enclave began as a small community nearly a millennium ago, settled as one of the earliest coastal villages in the Hawaiian Islands. Paniau's prized location offers a mix of ocean access and verdant lands that has played host to ancient fishermen, honey farmers and cattle ranchers. The land at Paniau bears this heritage, with anchialine ponds, historic archeological features and historical stone walls found within the property.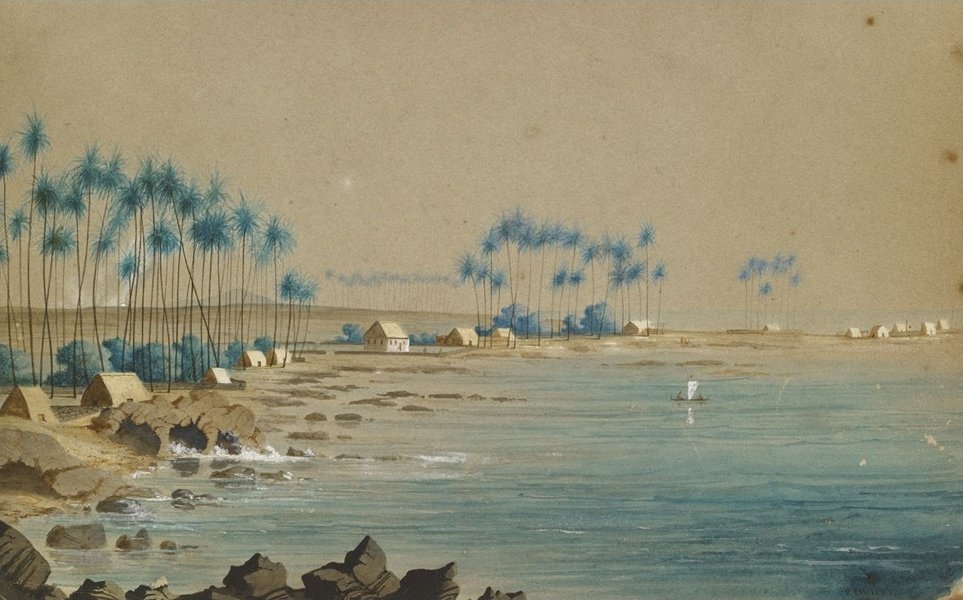 Puakō, Kohala, Hawai'i
Watercolor painting by Paul Emmert, c.1859, Honolulu Academy of Arts
When we walk along the road in Puakō, we tread in part along pathways almost a thousand years old. In ancient times, these paths were marked on the lava with bits of coral, and they were worn into the pili grass and the sandy soil by the feet of ancient Polynesian people who had come here for many of the same reasons we have."
Puakō, An Affectionate History
Researched compiled and written by the Puakō Historical Society
Of The Sea
Abundant Waters
The very first Hawaiians to settle at Paniau were drawn to the location's abundant sealife, establishing fishing villages as early as 900 A.D. These supported large groups of families who harvested octopus and fish from the surrounding reefs and used the anchialine ponds to store their catch.
Petroglyphs
Ancient Stories
The early Hawaiians shared their stories with these unique stone carvings, which can still be found in numbers in the lands around Paniau. They offer ancient and sacred glimpses into the past and carry on the history of this unique land.
Cane Fields
Fertile Ground
The 1800's saw an abundance of sugar cane farming come to the Kohala coast and the fertile grounds around Puakō, growing the community and establishing some of the earliest plantations in Hawai'i.
Inspired Land
The Song
of Paniau
The beauty of Paniau and its surroundings inspired this song by renowned composer Helen Desha Beamer.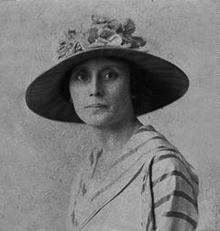 Helen Desha Beamer
Composed for the beach home of Al & Annabelle Ruddle at Puakō, Hawai'i.
© 1987 P.C. Beamer, Jr.
Hawaiian
Ua nani Paniau
I ka'u 'ike
Ka waiho kāhelahela
I ka la'i
Ahuwale ka moana Pākīpika
I kaulana i ka mālie
Nāna e hi'ipoi nei Hawai'i
Ku'u one hānau
Ka i'a e holoholo ana i ka nalu
Ha'i mai i ka hāpapa
Me ke kai pumehana hone i ke kino
He nanea mai ho'i kau
Aia ma mua pono
'Au mai ana i ke kai
Kēlā kuahiwi nani o Maui
Haleakalā he inoa
Ia 'oe e Kohala e pāhola nei
Mai uka a ke kai
'Āina ho'ohihi a ka wahine
'O 'oe nō e ka'oi
Na ke ahi lau makani i ho'opā mai
'Ike ana au i ka nani
Mauna Loa, Mauna Kea, Hualalai
Nā kia'i o ka home
Ka wai 'au'au o ka wahine
Aia i ka 'olu
'O ke kiawe, 'o ka milo, 'o ke kou, 'o ka hau
Me ka niu ha'a i ke one
Eia ka puana e lohe 'ia
Na Ko'olaniohakau
E mau ka maika'i me ke maluhia
Ua nani Paniau
English
Beautiful is Paniau
In my sight
A panoramic expanse
In the calm
In plain view is the Pacific Ocean
Renowned for its calm
Cradling this Hawai'i
Sands of my birth
The fish run through the waves
Breaking on the reef
Warm seas softly caress the body
How very relaxing
Directly in front
Jutting out into the sea
That beautiful mountain of Maui
Haleakalā, her name
You, Kohala, spread out here
From uplands to the sea
Enchanted land of the lady
You are the best
A gentle breeze caresses
I see the beauty (of)
Mauna Kea, Mauna Loa,
Hualalai Guardians of the home
A fresh water bathing spring for the lady
There in the cool shelter
Of the kiawe, the milo, the kou, the hau
And the dwarf coconut trees on the beach
Here is my song to be heard
For Ko'olaniohakau
May beauty and peace continue forever
Beautiful is Paniau